InnoWise Scale Competition: October 4th
Don't forget to get your tickets
Visual News

VisualNACert will be participating at Water Scarcity Program next Monday, October 4, 2021.
beles in Southern Europe: We will try to solve one of the greatest current and future problems in Southern Europe: the water scarcity problem.  Are you interested in our solution? Do not hesitate to register and follow us closely, WE WILL SURPRISE YOU!
How can I attend?
You can attend  in streaming to the 100% of the competition, from anywhere! As los as you have your device with you.
What do you have to do? You can access to get your tickets clicking here The tickets are free charge for you you just have to enjoy the competition!
You can see the event online from: YouTube, LinkedIn y Twitter, starting at 09:00am.
Registration process steps:
Access to https://www.eventbrite.com/e/innowise-scale-competition-agricultures-case-study-tickets-163463520791?ref=estw . You will see all the event información at the open window.
¡Click the Register button!
A tab will open with the value of the ticket, you can click the "Register" and you just hace to fill in your personal data to receive your tickets in the indicated mail: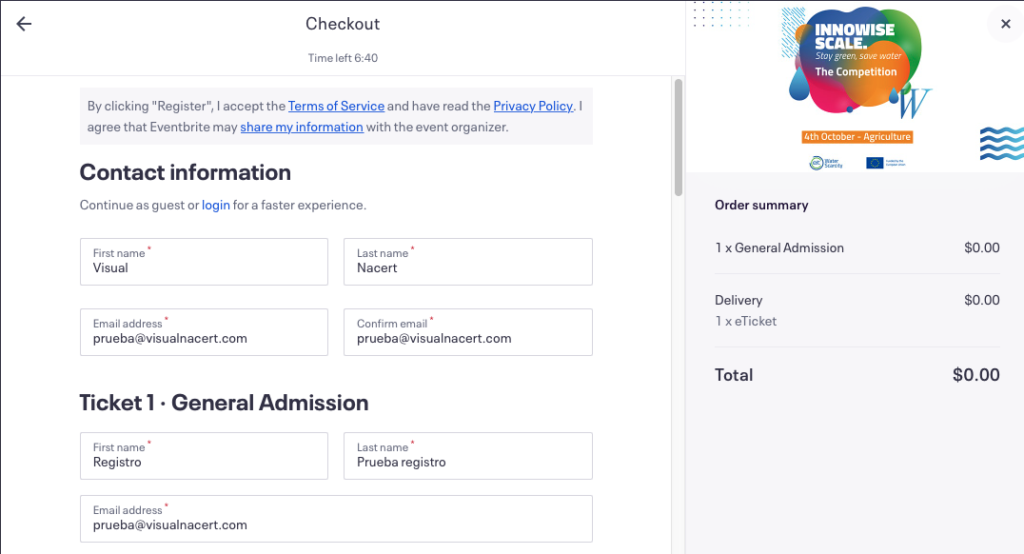 4. Receive your tickets in your e-mail and enjoy the competition!
SEE YOU THERE!