Discover our training courses
The learning platform that will help you to get the most out of your crops through technology.
SIGN UP NOW
better consultant
better business
A good tool means a good business.
The digitization of agriculture is a reality. Become an expert getting the most out of your data. Make your crops profitable and achieve a more sustainable production. Efficiency is the key.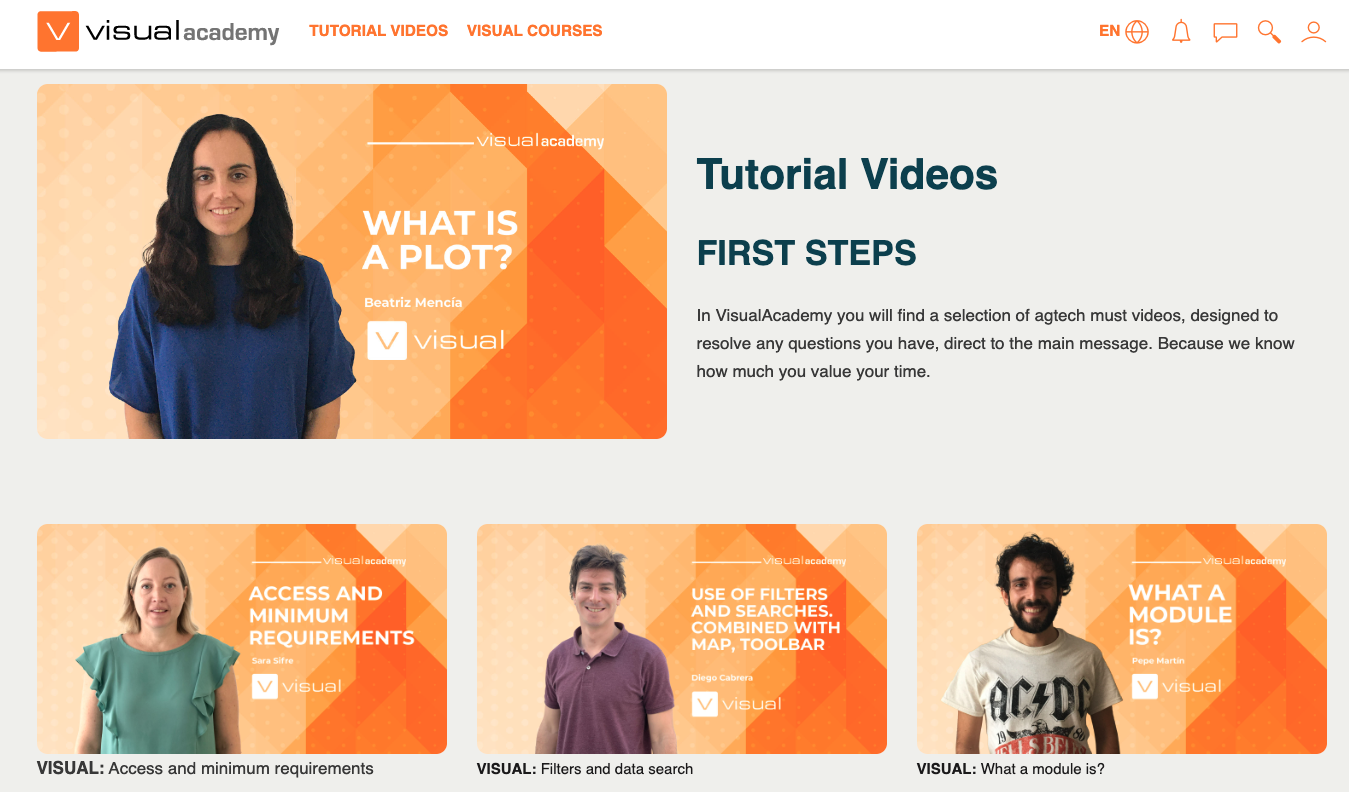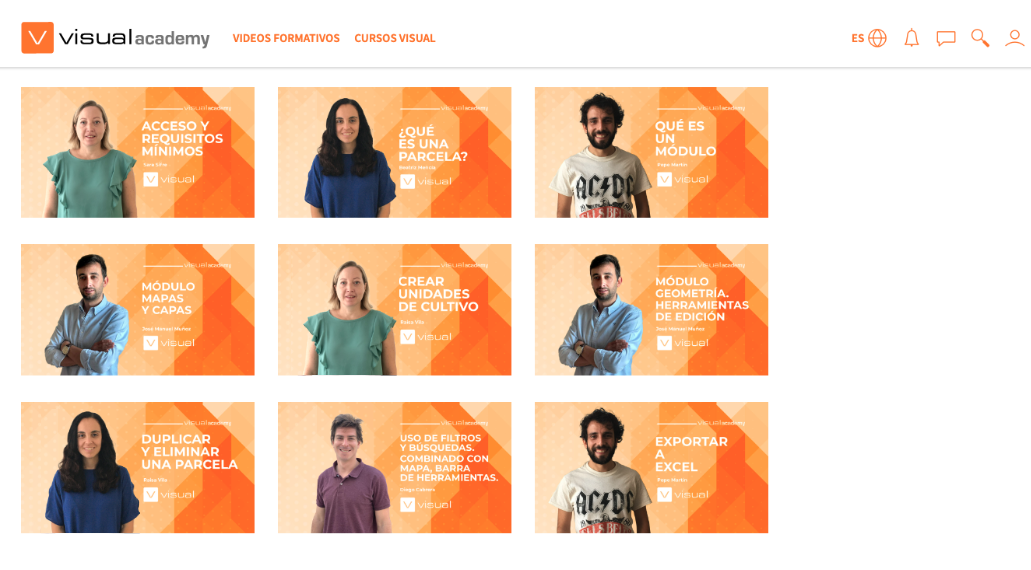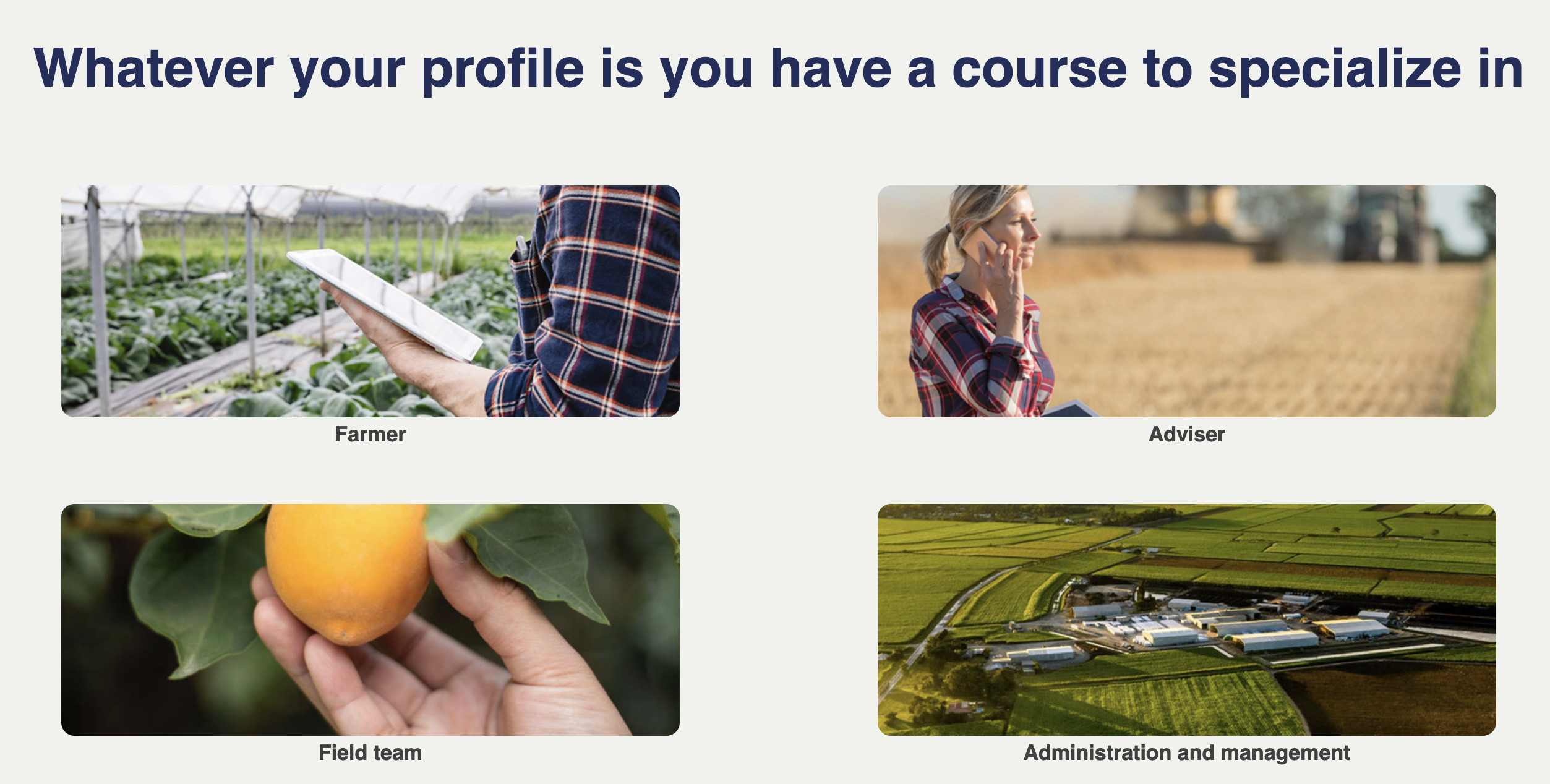 How does Visual Academy appear?
Our greatest commitment is with you and agriculture. That is the reason to create Visual Academy, the learning platform based in technology applied to agriculture, where you will find videos with specific content to provide concrete solutions and courses to become a digital agriculture expert.
The digital transformation of agriculture is a reality, so whatever your professional profile is, you will find the one that suits you at Visual Academy. Or if you prefer, get certified in the Visual Solutions Courses and get the most out of technology in the field.
SIGN UP NOW
quality training
customized training
The videos you need to understand your crops.
At VISUAL ACADEMY we offer you training in digital agriculture through videos about our solutions. Do you need a more complete or customized course for your company? We also have at your disposal customized courses on demand.
Know more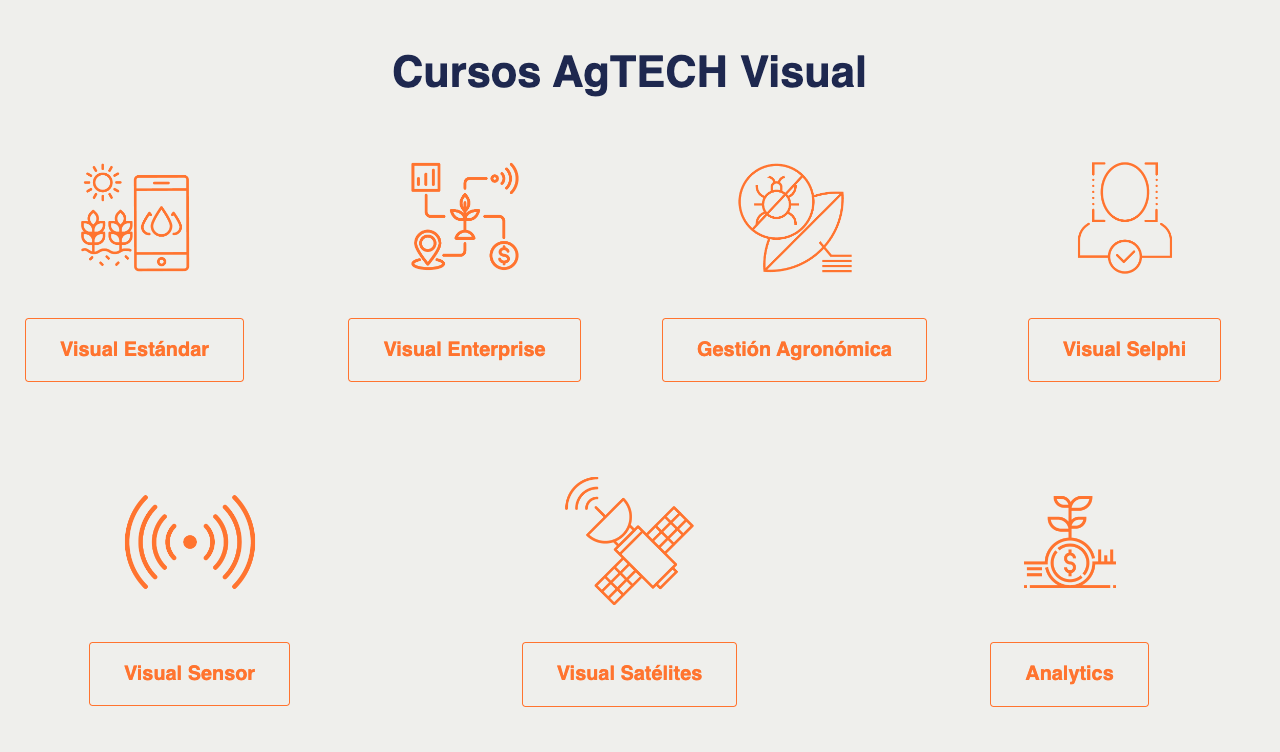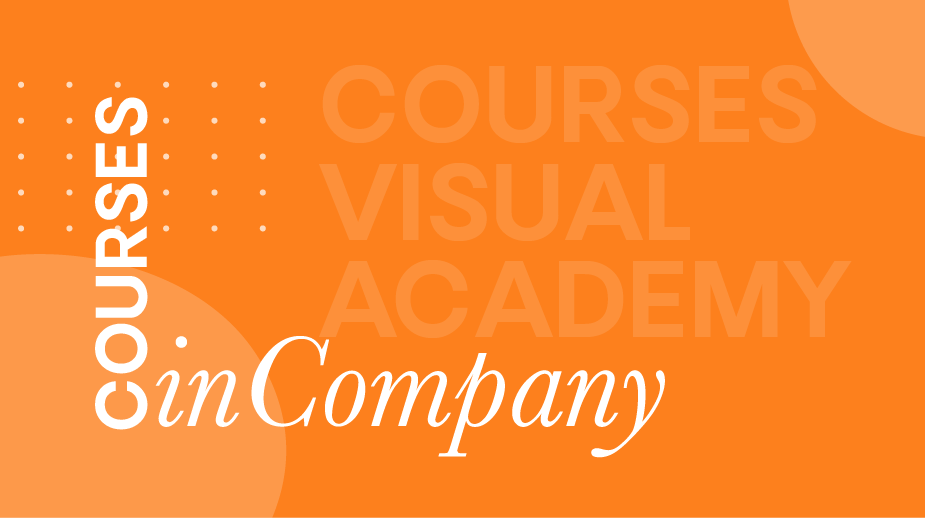 We offer courses tailored to your needs. Make your crops profitable. Get a more sustainable production. Be efficient! Our in-company courses are scheduled training that adapts to your training needs. The objective is to prepare workers in certain areas. And, for it. We develop a specific training program for you!
How do we do it?
Diagnosis of the problem and needs.
Approach of content tailored to the needs of the company. Realistic and practical.
We adapt to your needs. Flexibility.
With the best professionals. Attention 100% guaranteed.